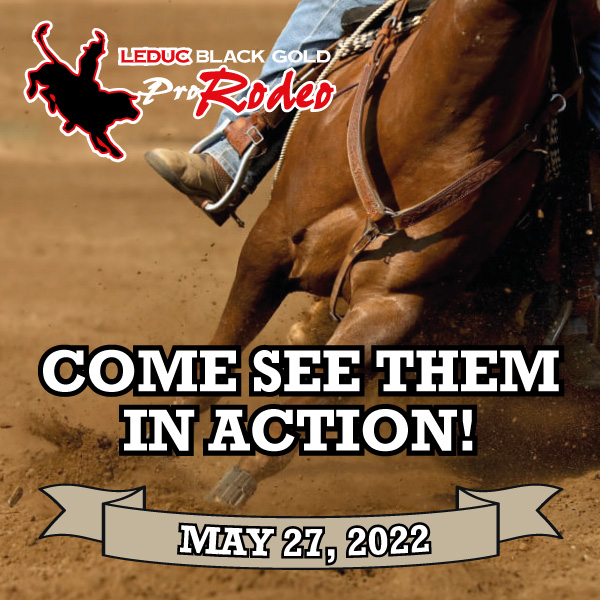 A New Event at the Rodeo for 2022!
Check out Extreme Cowboy Competitions in May.
Thursday, February 24, 2022
Even more reasons to come see what's at the Black Gold Rodeo this spring!
We've all been waiting for things to get back to a somewhat normal state and events returning, is BACK!
Mark your calendar for the very first night of our Black Gold Days... Friday, May 27, 2022. 
This is the kick off to all the great events over two weekends and we can't wait to see what it's all about!
Did we mention that this is a free event?
Extreme Cowboy Racing is the "fastest growing equine sport". The Extreme Cowboy Challenge provides all ages of riders and horse breeds the opportunity to compete in a timed obstacle event. It is a fun, safe, equine sport for the whole family. The western spirit will encourage, respect, and support all rider levels. Come get a glimpse of the Wild Wild West here in Leduc.
Extreme Cowboy Racing is a diverse group of horse people who want to promote good horsemanship in a safe and fun cowboy environment. Their challenge is to complete obstacle courses with progressive levels of difficulty.
To learn about all the competitions these cowboys will be going through, check out our website page here.