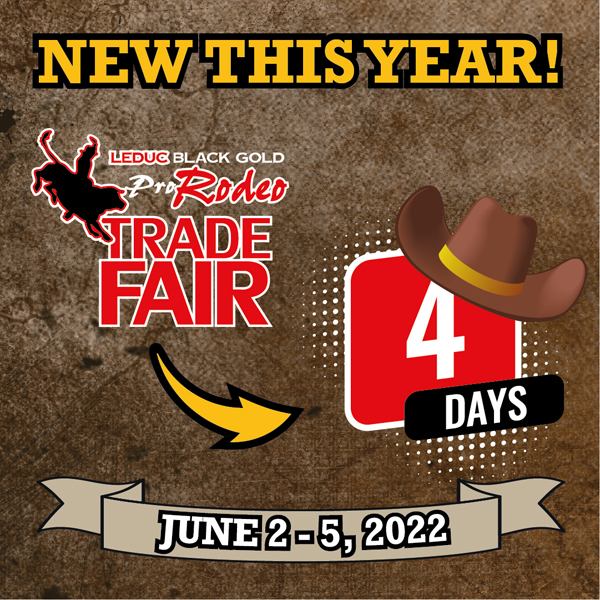 The Black Gold Trade Fair wants to see your wares!
Book your booth today!
Thursday, February 24, 2022
Show off your stuff with a booth at the Black Gold Trade Fair! 
Leduc's biggest event of the year.
The Trade Fair is a wonderful marketing opportunity for all Alberta businesses. Network with other business owners, build customer relationships, and show case your products and services to a new audience! Whether you sell your services, homemade products and even delicious baked goods - you are welcome to book a booth.
Booth spaces are limited, book early to reserve your preferred booth at the Rodeo Trade Fair.
Sign up to host your booth today!
Trade Fair Booth Application Form
The Trade Fair is Coming to Leduc Black Gold Rodeo in 2022.
This popular 3-day Trade Fair event is NOW 4 DAYS!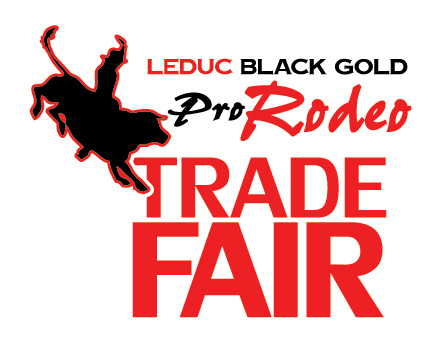 Trade Fair dates: Thursday, June 2 to Sunday, June 5, 2022
This is held in-line with the Pro Rodeo events, so you'll get lots of exposure!
Leduc's Largest Event
The Rodeo is by far, the largest event each year in Leduc. Come be a part of the excitement. The Trade Fair provides an opportunity for local and regional businesses of every size to get their goods and services in front of a constant stream of rodeo and midway attendees for an entire weekend. The rodeo is Leduc's largest annual event with thousands of local and out of town guests flooding the venue. It is rare for many of the smaller companies and home-based businesses in the region to get this much exposure any other way. 
 
Sounds great! Now what?
For further information about the Leduc Black Gold Rodeo Trade Fair, visit our Trade Fair Page on the Black Gold Rodeo website and check out the red buttons at the bottom linking you to application forms, exhibitor Information and more! 
 
First Come, First Served
We are accepting applications from Trade Show vendors. Since the association uses a "first come, first served" policy for booth selection, the clock is already ticking to ensure you get the optimum booth location for your company. 
Marketing by Industrial NetMedia and Creative101