The next Rodeo will be June 2, 3, 4 & 5, 2022
 Our mission is to offer Rodeo events in which we can safely follow COVID-19 policies. We will keep you posted as to what the next season will look like.
2020 & 2021 events cancelled due to COVID:
Any tickets purchased for the 2020 & 2021 events (cancelled due to COVID-19), will be honoured for the events in 2022.
You will have the option of a refund, as well.
Missing the 2020 and 2021 Rodeo season was very painful for everyone. We look forward to kicking up some dirt.
THE LEDUC BLACK GOLD PRO RODEO & EXHIBITION ASSOCIATION
2
 WEEKENDS OF RODEO FAMILY FUN!
If you've never been to the rodeo, you're missing out!
Professional Rodeo Performances, Trade Fair, Midway, Rodeo of Smiles, Cabaret, Live music,
Black Gold Days Parade, Pancake Breakfasts and BBQ lunches, Pet Parade, Family Fun Fair,
Northlands K-Days Talent Search and so much more!   

     
Put your Business Float
in the 2022 Parade
 
Ride for $35 Thursday
Thursday is The One 93.1 FM Fan Appreciation night and kids ride for $35
with two non-parishable food bank items.  
Pro-Rodeo tickets are $5 OFF thursday.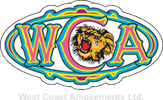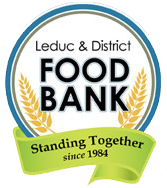 NEWS
Our 2020 Harvey Northcott Scholarship Winners!
Tuesday, February 16, 2021
read more
May 2021 Rodeo Events Postponed to 2022
Monday, February 08, 2021
May 2021 Rodeo Events Postponed to 2022The Leduc Black Gold Pro Rodeo and Exhibition Association, in consultation with the ...
read more