We are proud to support the Leduc Santa's Helpers this Christmas!
Leduc Black Gold Rodeo and Leduc Co-op Home Centre donated Turkeys and Hams for Christmas Hampers for 400 children in 185 Leduc families this Christmas.
Leduc Santa's Helpers provides toys and food for Leduc families with children regardless of personal circumstance. Leduc Black Gold Rodeo and Leduc CO-OP are strong community supporters, helping those in need, year round.
Our warehouse volunteers logged over 1,000 hours between November 1 & December 21, 2020.
There were 36 Leduc 1st responders that loaded and delivered the hampers on December 21st.
www.leducco-op.crs/sites/leduc/
Merry Christmas to everyone and a Happy New Year!
2021 Rodeo Dates Announced as May 27 to 30
We are excited to announce that our tentative dates for the 2021 Rodeo season is from May 27 to May 30! Missing the 2020 Rodeo season was very painful for everyone and we look forward to kicking up some dirt in 2021.
Our mission is to offer Rodeo events in which we can safely follow COVID-19 policies. We will keep you posted as to what the next season will look like.
2020 event cancelled due to COVID-19:
Any tickets purchased for the 2020 event (which was cancelled due to COVID-19), will be honoured for the next year's event.
You will have the option of a refund, as well.
THE LEDUC BLACK GOLD PRO RODEO & EXHIBITION ASSOCIATION
2
 WEEKS OF RODEO FAMILY FUN!
If you've never been to the rodeo, you're missing out!
Professional Rodeo Performances, Trade Fair, Midway, Rodeo of Smiles, Cabaret, Live music,
Black Gold Days Parade, Pancake Breakfasts and BBQ lunches, Pet Parade, Family Fun Fair,
Northlands K-Days Talent Search and so much more!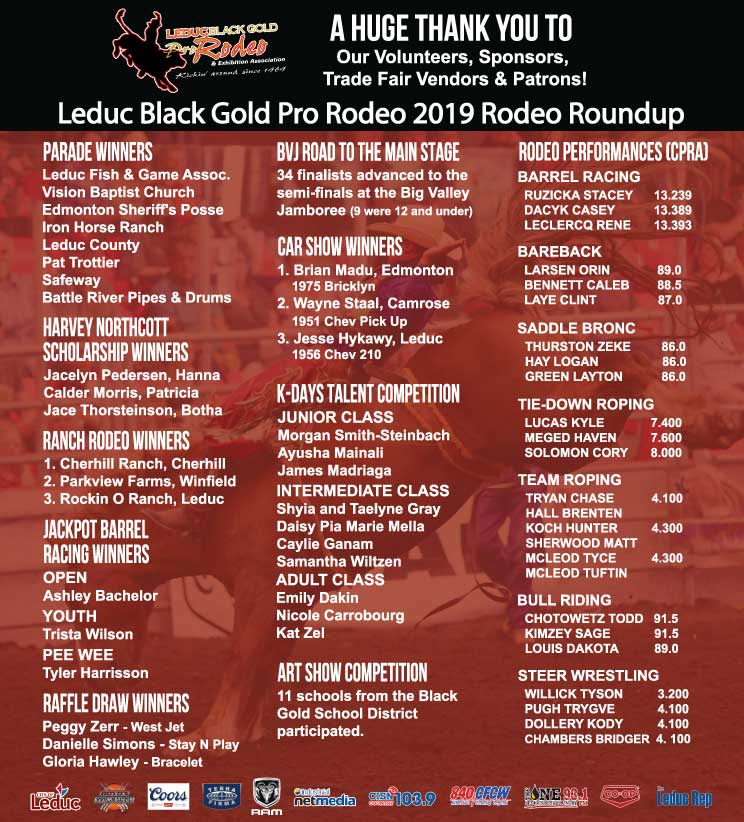 Put your Business Float
in the 2021 Parade
 
Ride for $35 Thursday
Thursday is The One 93.1 FM Fan Appreciation night and kids ride for $35
with two non-parishable food bank items.  
Pro-Rodeo tickets are $5 OFF thursday.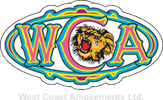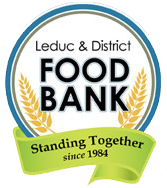 GENERAL  RODEO MEETING
Thursday, January 21, 2021
6:00 p.m. via Digital Platform - email invite
    Phone 780-887-3235 for more information
Rodeo Office  physical location 
3719 - 48 Avenue, Leduc, AB T9E 1E4
Mailing address:  PO Box 3235, Leduc, AB T9E 6L9
NEWS
Black Gold Rodeo Trade Fair
Monday, February 10, 2020
Book your booth at the Black Gold Trade Fair!  Leduc's biggest event of the year. The Trade Fair is a wonderful marketing ...
read more
Leduc Black Gold Rodeo
Thursday, May 16, 2019
Leduc Black Gold Pro Rodeo and Exhibition Schedule Two Weeks of Fun and Excitement Presented By:                    Click ...
read more