THE LEDUC BLACK GOLD PRO RODEO & EXHIBITION ASSOCIATION
2023 Leduc Black Gold Rodeo Dates
June 1st to 4th, 2023
 Can't wait to see you all there!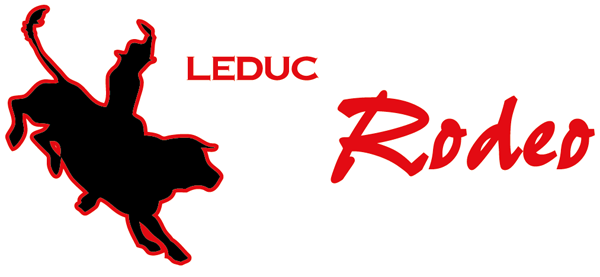 DON'T JUST BE A SPECTATOR!
A WEEKEND OF RODEO FAMILY FUN!
If you've never been to the rodeo, you're missing out!
Professional Rodeo Performances, Trade Fair, Midway, Rodeo of Smiles, Cabaret, Live Music, Ranch Rodeo, Car Show, Barrel Racing, Dancing in the Dirt, Black Gold Days Parade, Pancake Breakfasts and BBQ lunches, Family Fun Fair,
Country Music Talent Search and so much more!   

     
Ride for $40 Thursday
Thursday is The One 93.1 FM Fan Appreciation night and kids ride for $40
with two non-parishable food bank items.  
Pro-Rodeo tickets are $5 OFF thursday.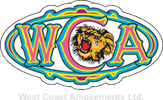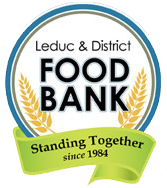 NEWS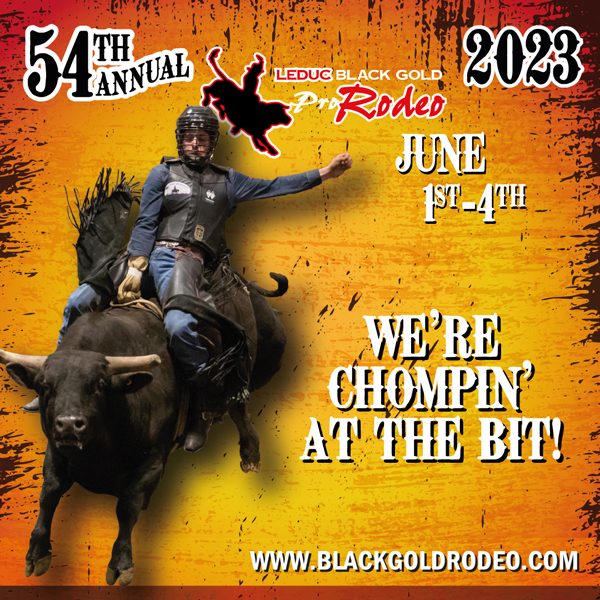 Rodeo 2023 is coming up fast!
Wednesday, January 18, 2023
We are all very excited for the 2023 Black Gold Rodeo!It's our 54th Annual Black Gold Rodeo (wink, wink... we missed a couple ...
read more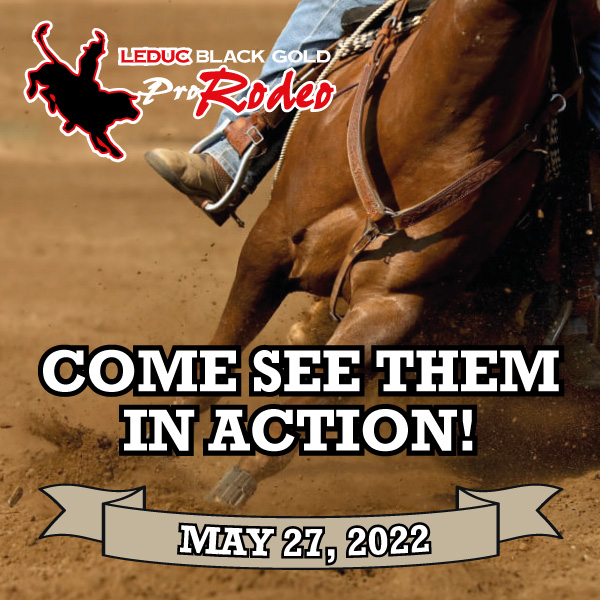 A New Event at the Rodeo for 2022!
Thursday, February 24, 2022
Even more reasons to come see what's at the Black Gold Rodeo this spring!We've all been waiting for things to get back to ...
read more