Sponsorship Opportunities
We are currently looking for all levels of sponsorship this year.

The Leduc Black Gold Pro Rodeo & Exhibition Association is seeking sponsors for the Black Gold Rodeo.
Please consider sponsoring this truly family-oriented weekend that is one of the premiere events in Leduc and area.

Download the 2023 Sponsorship PDF Application form here.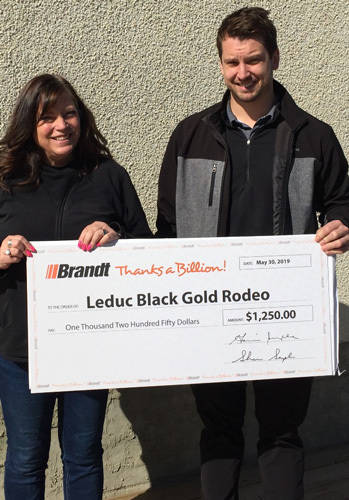 Sponsored events include Rodeo of Smiles, Family Fun Fair and one of the four Pro Rodeo performances. You can also sponsor individual rodeo events, such as steer wrestling or barrel riding.
Not-for-profit
The Leduc Black Gold Pro Rodeo & Exhibition Association is registered in Alberta as a not-for-profit society.
Thank You to our Rodeo Sponsors
On behalf of the Leduc Black Gold Rodeo and Exhibition Association, volunteers, spectators and contestants, we thank you so much for your sponsorship. Without your generosity, this rodeo would not be possible.

Our 2022 Black Gold Pro Rodeo was a huge success and we couldn't have done it without our sponsors. We are extremely grateful to all those who have helped make the rodeo happen for the past 50+ years.
 

Contact the Rodeo Association for help getting started with sponsoring or advertising.