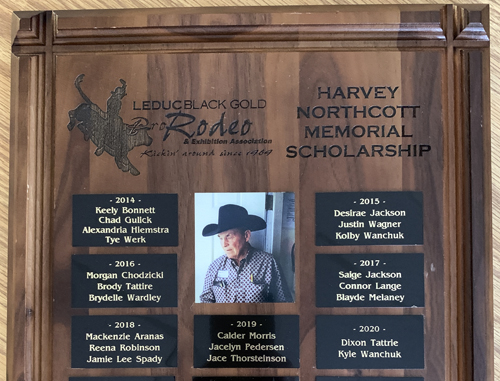 Our 2020 Harvey Northcott Scholarship Winners!
Two recipients this year!
Tuesday, February 16, 2021
The Harvey Northcott Memorial Fund Scholarship
This award is given to worthy young recipients every year. It is in support of those who have demonstrated a commitment to their community and want to pursue post-secondary education in an agricultural-related discipline. The award was created to pay homage to one of the founding members of Leduc's Black Gold Professional Rodeo. It reflects Harvey Northcott's belief in the power of education to build a better world. 
This year we feature two scholarship recipients: Dixon Tattrie and Kyle Wanchuk.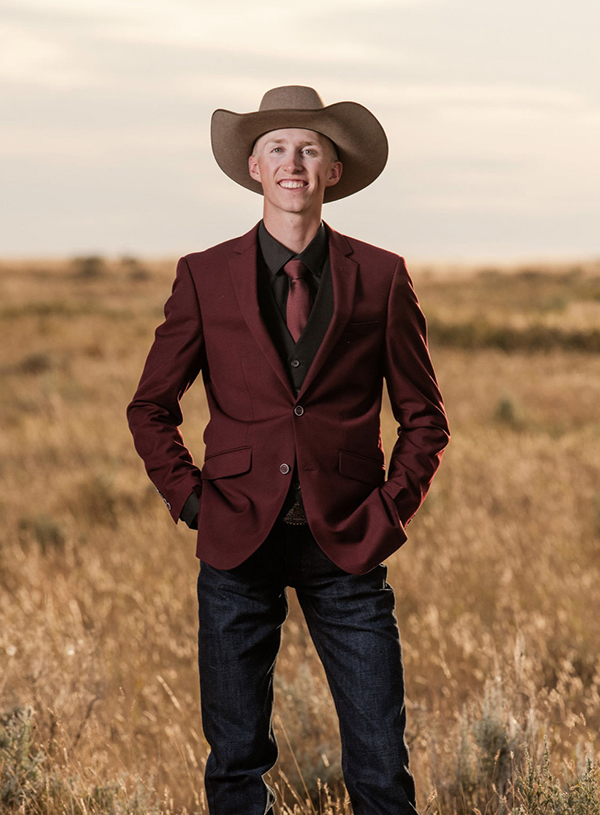 Dixon Tattrie
It is an honour to be chosen as a recipient of the Harvey Northcott memorial scholarship.  This award will help me as I pursue my future educational goals. I am currently attending my first year of Animal Science Technology: Beef Major at Lakeland College in Vermilion. My program of studies will be completed in the spring of 2022 . It is a long term goal for me to have 250 cows of my own.  This program will give me the opportunity to expand my knowledge in the beef industry and provide me with the skills to effectively manage and maintain my herd while gaining a strong understanding of the multifaceted agriculture and beef industries. I also wish to pursue a rodeo career in both saddle bronc and bull riding. Lakeland College is recognized for its solid rodeo team and alumni including Kolby Wanchuk, Scott Guenthner and Chett Deitz. With help from fellow teammates and coaches I hope to be able to ride at the Canadian College Finals Rodeo in the coming years. From there I hope to work my way up into the professional ranks and be able to compete for Canadian and National titles. It is my hope to make a positive impact wherever I am and I will do my best to be a great ambassador for both the sport of rodeo and the agricultural community.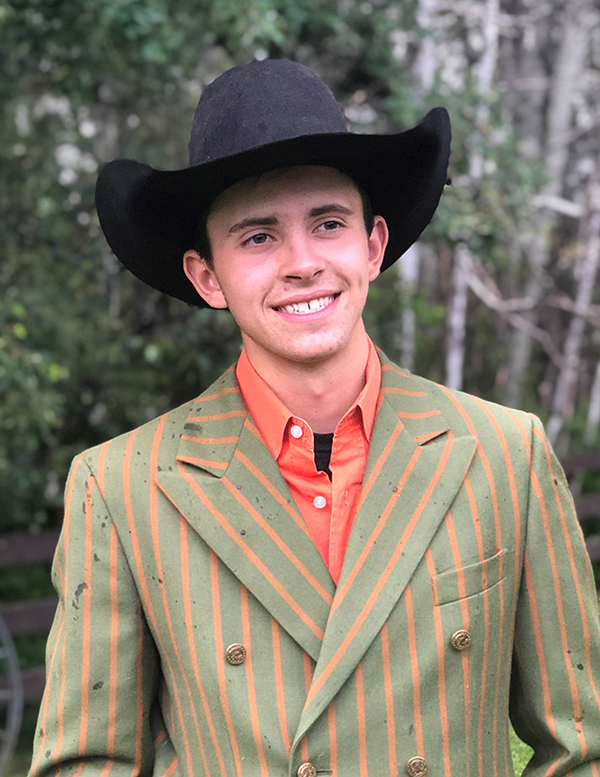 Kyle Wanchuk
I would like to thank the Leduc Black Gold Rodeo for selecting me as a recipient of the 2020 Harvey Northcott Memorial Scholarship.  It is a great honor to have been chosen and the funds will greatly assist me financially in completing my studies at Lakeland College in Vermilion.  I am currently enrolled in Agriculture Business with a focus on livestock.  My future plans include owning and operating my own ranch to raise beef cattle as well as raising and training rope horses.  I have just finished my first semester of studies and look forward to another year and a half of learning and honing skills that will help me reach my future goals.  Although 2020 has been a challenging year for many due to the pandemic, Lakeland College has done a remarkable job at providing hands-on experience as well as in-person classes for the majority of its courses.  I feel very fortunate to be able to pursue my post secondary education in this "normal" way, as many other students are challenged with on-line studies. I would also like to take this opportunity to thank the Leduc Black Gold Rodeo Committee for continuing to support the Harvey Northcott Memorial Scholarship fund in a year when they had to cancel their rodeo and all other activities.  I hope that the rodeo will be back for 2021!
We Wish This Year's Scholarship Recipients a Great Future
As always, the scholarship selection committee was impressed with all the submissions they received from youngsters in our region. Their entries demonstrate qualities such as perseverance, love of nature, hard work and kindness. The Black Gold Rodeo Association salutes all those young people who are making a difference in their communities including, and especially, those that have earned the 2020 Harvey Northcott Memorial Scholarship. We wish them great success in their future and hope the scholarship helps them provide beneficial service to their community.