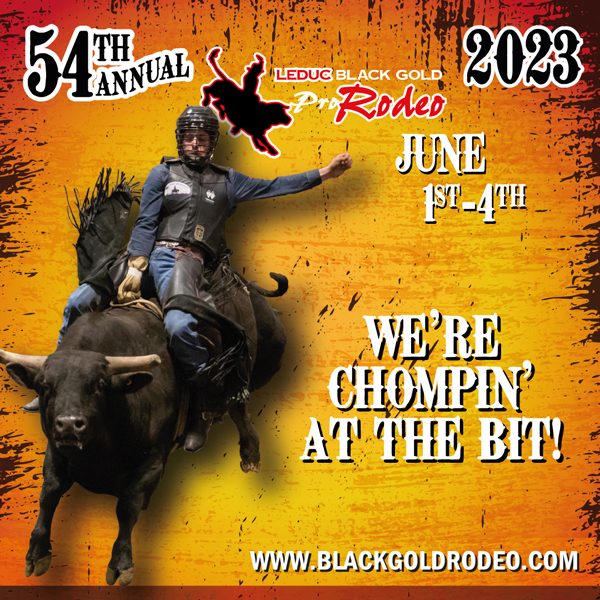 Rodeo 2023 is coming up fast!
What's new this year?
Wednesday, January 18, 2023
We are all very excited for the 2023 Black Gold Rodeo!
It's our 54th Annual Black Gold Rodeo (wink, wink... we missed a couple in there for a pandemic but...) We are setting the stage for all our typical events but we do have a few changes this year!
First of all, we are putting it all into ONE WEEKEND this year!   
Bear with us while we get all the dates settled. 
Here's the schedule:
THURSDAY, JUNE 1
PRO RODEO
MIDWAY RIDES - Fan Appreciation Day
FRIDAY, JUNE 2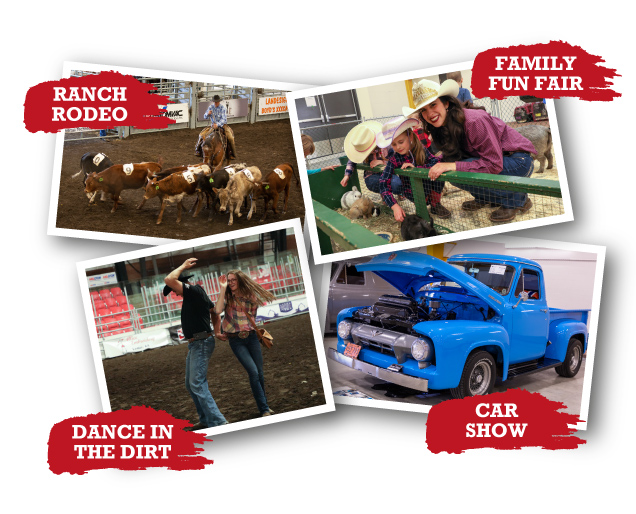 PRO RODEO
MIDWAY RIDES
TRADE FAIR
RODEO OF SMILES
LIONS BBQ
FAMILY FUN FAIR
DANCE IN THE DIRT
SATURDAY, JUNE 3 
PRO RODEO
MIDWAY RIDES
TRADE FAIR
LIONS PANCAKE BREAKFAST
BLACK GOLD DAYS PARADE
CLASSIC CAR SHOW
K-DAYS TALENT SEARCH
CABARET
SUNDAY, JUNE 4 
EXTREME COWBOY COMPETITION
MIDWAY RIDES
TRADE FAIR
LRC PANCAKE BREAKFAST
COWBOY CHURCH
NEW FOR 2023!
Our Sunday Pro Rodeo Performance has been moved to Saturday afternoon.
We have moved the Classic Car Show and K-Days Talent Search to Saturday, June 3.
The Extreme Cowboy Competition is a great event that will now be held on Sunday.
Ranch Rodeo will be held in July. (Date TBA)
The Trade Fair will be three days instead of four.
WAYS TO JOIN US!
VOLUNTEER:
We are always looking for volunteers, so if you're interested, please fill out the application here.
SPONSOR:
If your business would like to support the rodeo by putting your logo out there for everyone to see, please find details here.
You can also put an advertisement into our program. Visit this link to find out details.
SPECTATOR:
Of course, you can enjoy all the events, food and fun as much as you like! See all the detailed schedule here.
We can't wait to do it all again this year with more horses, cows, bulls, cowboys, cowgirls, guests, rides, parade floats, exhibitors, games, food, dancing and lots of fun!
Experience something new or enjoy an old favourite. Join us June 1st - 4th.