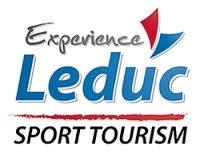 Rodeo & Leduc Sport Tourism
A letter from the City of Leduc
Monday, May 28, 2018
A highlight on the annual event calendar since 1968, the Leduc Black Gold Pro Rodeo continues to be an important part of our community.  The thousands of visitors attending each year's rodeo events are a significant stimulus to Leduc's economy that local business can count on.
An economic impact assessment conducted in 2010 found that 60% of the nearly 6,000 people that took in the festivities were from outside of Leduc.  This is important for our local business community as these visitors bring an injection of business into Leduc establishments. These visitors spent a total $237,000 in our community in just 4 days.  The top five expenses that the visitors spent their money on included restaurants, event tickets, accommodations, car expenses and groceries.
Spending by visitors is only a small piece of the overall economic impact of the Black Gold Rodeo.  Once event hosting and operational expenses are factored in, the economic impact of the event swells to more than $600,000 annually. Looking at the full value chain of the goods and services used for this event translates to a total impact of close to $1 million annually.  Multiply these numbers over the past 50 years and you can see the incredible contribution this event has made to our local economy.
When residents are asked about the community event they're most likely to take in, the rodeo performances, parade, cabaret and midway are among the highest attendance figures of all community events.  Organized by an incredible team of volunteers the Rodeo is a mainstay in our community as we celebrate our western roots and come together to kickstart the summer event season.
Congratulations to the Leduc Black Gold Pro Rodeo on 50 years in our community, Leduc Sport Tourism looks forward to supporting this incredible community event, athletes and dedicated volunteers for many more years to come!