2020 Black Gold Rodeo Trade Fair Entertainment Stage

Our tag line "Where we bring music to life" is also our goal as an organization. We want to bring music to life for those in our community young and old.
Performances:
Friday Noon – 3:45pm
Saturday 5pm – 8pm
Sunday 11am – 4pm
BVJ-ATB 'ROAD TO MAIN STAGE'
Big Valley Jamboree and ATB Financial bring you the 'BVJ ROAD TO MAIN STAGE QUALIFYING ROUNDS' here at Leduc Black Gold Rodeo Entertainment Stage.  
Leduc Black Gold Rodeo is pleased to welcome young artists under the age of 18 from all across the province of Alberta to showcase their talents in the Trade Fair. 
Talented artists will be performing all weekend sharing their music with all at the Trade Fair. Leduc Black Gold has dedicated this stage to the pursuit of obtaining a Grand Winner to feature on one of the largest stages in all of North America in Camrose at Big Valley Jamboree! 
Keith Urban, Willie Nelson, Carrie Underwood, Blake Shelton, Miranda Lambert, Alan Jackson, and many more have graced Big Valley Jamborees' Main stage, and you could be next!
MASTER OF CEREMONIES
Kaleigh Jo Kirk , Singer/Songwriter & Recording Artist
Made her move to Nashville to attend Belmont University, taking Audio Engineering, to further her education in music where she is writing, performing, recording and perfecting her craft.
She has been fortunate enough to work with giants of the industry including powerhouse production/mixing team Deborah (Debbie) Gibson, Gavin Mackillop, Rudy Haeusermann, Jared Sagal, Alex Cantrall & Jeff Hoeppner.
As the BVJ 2016 Grand Winner she is now adding to her many skills and honoured to be MC'ing at the Leduc Black Gold Rodeo.
For information or to perform on the stage 
Friday, 4:00 p.m. - 8:00 p.m.
Saturday, 12:00 - 5:00 p.m.
Qualifying Rounds
Friday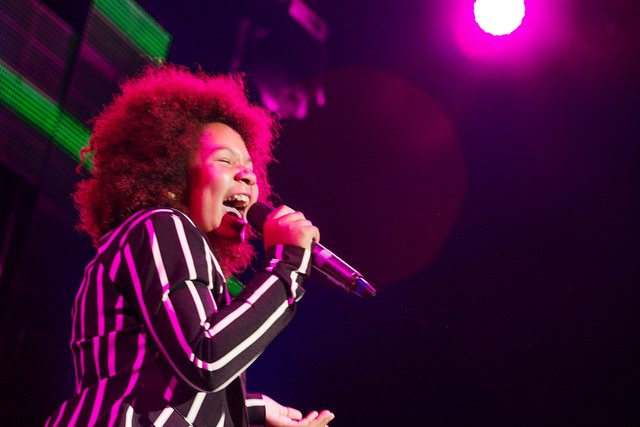 GUEST PERFORMER - CYRA
Cyra (12 years old) was the 2018 BVJ Grand Junior Winner from Camrose. 
This has led to many opportunities and Cyra loves performing for different audiences. Although she is only 12, she loves performing old soul.
A student of Victoria Performing Art School, Cyra achieved Honour's with Distinction this year, a feat she worked hard for. 
Netflix originals and being annoying by her cats, are some things Cyra does in her spare time. 
Saturday