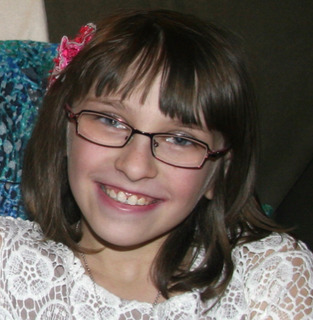 Rodeo Carries on with Faith in Their Heart
BGR Association Rallies Around One of their Own
Tuesday, May 19, 2015
(BGR) Organizers of Leduc's Black Gold Rodeo are saddened by the loss experienced by their long-time friend and fellow association member, Bernard Issler. Bernard's daughter, Faith, tragically passed away on April 28 at the tender age of nine, having succumbed to a severe asthma attack.

According to her loving father, Faith was an energetic young lass being involved in hobbies such as Ballet, Beavers and Gymnastics. She was also an extremely creative child and loved weaving beautiful bracelets with her rainbow loom, building with Lego blocks, cooking, and drawing with chalk. Combining her activeness, creativity and love of the outdoors, Faith once made a hop-scotch court that had 100 squares.
Her aunt, Adele, summed up Faith's spirit perfectly when describing her treasured niece, "Everyone that met Faith could not help but love her infectious smile and energy. She is, and always will be, greatly missed."
Prayers go out to all of Faith's family from the BGR Association. They will dedicate their efforts toward the 2015 Black Gold Rodeo to her memory, by keeping Faith in their thoughts and, of course, in their hearts.
In support of the Issler family, the BGR will be collecting donations for the family at this time. The Leduc Black Gold Rodeo will be donating the proceeds of the Sunday Rodeo Breakfast to the family as well.