Jackpot Barrel Racing
May 28, 2023 - held at the Leduc Recreation Centre 12:00 pm 
FREE ADMISSION
Get ready to watch some serious rodeo action! 
Jackpot Barrel Racing event - Watch these talented participants compete for special prizes! 

Schedule:
Time Onlies: 9:00 - 11:00 am 
Open riding: 11:00 - 11:30 am
Ground prep.: 11:30 - 12:00 pm
Start time: 12:00 pm
1. PeeWee
2. Youth 
3. Open
Entries accepted at the event placed at the bottom of the draw with an additonal admin fee of $10.00/entry, 
TOs 9:00-11:00 am in 15 min slots (max 10/slot) for $10.00/horse (first come first served).
 Click here for the entry form.
What is Barrel Racing? 
In Barrel Racing, the only ladies event in professional rodeo, the contestant must cross the scoreline and run a cloverleaf pattern around three barrels before coming back across the scoreline to register an official time. The rider can circle either the left or right barrel first but must follow the cloverleaf pattern to avoid disqualification. A five-second penalty is added to her time for every barrel she knocks over during the ride.
Contestants are permitted to use their hands to prevent a barrel from falling. The time is generally recorded to the hundredths of a second using an electric eye.

Info for Riders: 
3D OPEN RACE IF UNDER 80 ENTRIES/4D OPEN RACE WITH OVER 80 ENTRIES
$3000 ADDED: OPEN: $2700 YOUTH: $240 PEE WEE: $60 – START TIME NOON, LEDUC BLACK GOLD ARENA
ABRA APPROVED MUST HAVE ABRA CARD OR PERMIT TO ATTEND.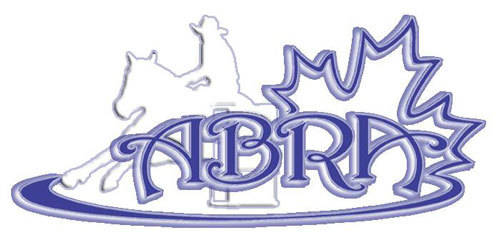 Click here for the entry form.
Entry Fees:
PRE-ENTRY FEES (May 1-22):
OPEN: $60 ($12 DEDUCTION)
YOUTH: $40 ($10 DEDUCTION)
PW: $10 ($5 DEDUCTION)
ENTRY FEES DAY OF JACKPOT:
OPEN: $70 ($22 DEDUCTION)
YOUTH: $50 ($20 DEDUCTION)
PW: $20 ($10 DEDUCTION)
RULES:
PRE ENTRIES ACCEPTED MAY 1-22 ETRANSFER TO janet.patriquin@gmail.com 
refunds up to May 22 with $10.00 admin fee/horse, 
PRE ENTRIES GET FIRST CHANCE OF THE TIME ONLIES IF PAID WITH THEIR ENTRY, MAXIMUM 2/HORSE ENTERED.
ENTRIES CLOSE THE DAY OF THE JACKPOT AT 11:30 AM
WESTERN ATTIRE REQUIRED
ABSOLUTELY NO REFUNDS FOR ANY REASON, AFTER MAY 22. 
You can find more information on the Barrel Racing Facebook page.
For more information text Janet 780-203-4790 OR email janet.patriquin@gmail.com