Rodeo and Cabaret Tickets
Tickets Are Now Available!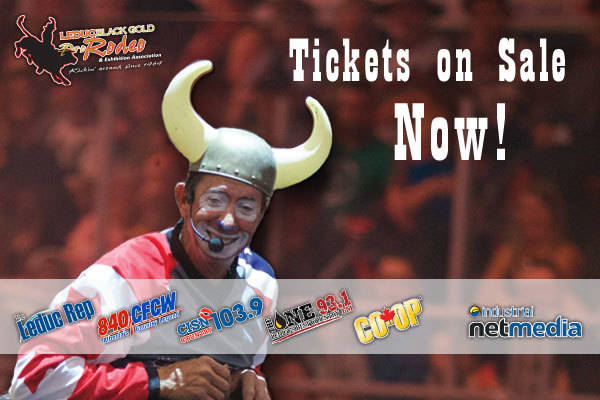 Presale Tickets are available:
Until May 31, 2017
At the Leduc Rec Centre ($2 surcharge applies)
By phone 780-980-8463
Tickets available at the LRC Rodeo Kiosk
Starting Thursday June 1, 2017
There is No $2 surcharge when purchasing from the Rodeo Kiosk starting June 1st.
Kiosk will be open for Sales

Thursday June 1 - Noon to 8 pm
Friday June 2 - Noon to 8 pm
Saturday June 3 - Noon to Midnight
Sunday June 4 - 11 am to 2pm
Get your tickets early and avoid disappointment!
Friday and Saturday were

SOLD OUT in 2016
For more information please contact: tickets@blackgoldrodeo.com

Rodeo event ticket prices
Pro Rodeo Performances
General admission at Sobeys Arena**
Children 2 and under free if they will sit in your lap. If they need a seat, you must buy a ticket for them.
$20*

Pro Rodeo Performance Thursday Night
The One 93.1 FM Fan Appreciation Night

$15
Saturday Cabaret
Licenced event, 18 & over only will be admitted with valid ID
Unsold tickets will be made available at the door, however, this event usually sells out.
$20*
Trade Fair
FREE Admission
Friday Dance in the Dirt
FREE Admission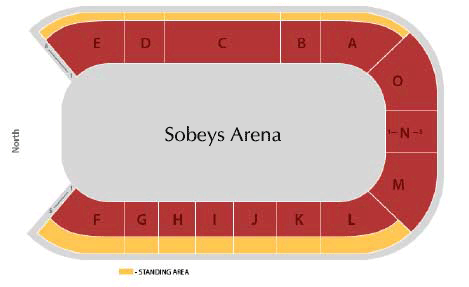 Win Tickets to the Rodeo!
Two ways to win:
Visit the    Facebook Contest Page for contest details
Listen to 840 CFCW, 103.9 CISN Country or The One 93.1 radio stations for more chances to win rodeo tickets.
*plus GST and agency fees
**All tickets are general seating. Reserved seating for Rodeo Performances is not available.