Big Valley: Road to the Main Stage Singing Competition.
 
Welcome to another exciting Road to Mainstage event this year.  Black Gold Rodeo is thrilled to partner with Big Valley Jamboree for a third year in hosting this major singing competition that runs all weekend long from Friday afternoon to close on Sunday afternoon. It will be awesome.  Hundreds of applicants will be narrowed to 80 artists who will be vying for a spot to sing in Camrose at Big Valley Jamboree from July 28th to 31st. There will only be 40 fortunate artists selected from across Alberta that will be invited.  Only 10 will sing at the finals on the Sunday in Camrose.  And one very luck winner will perform on mainstage before Sam Hunt and Carrie Underwood take the stage!  Be sure to visit the mainstage in Leduc where it all begins!
 
Are you a talented singer?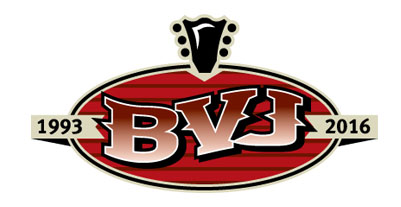 Have you always dreamed of performing on stage, with thousands of fans screaming for more?  Well here is your opportunity to live out that dream.
 
Big Valley Jamboree is searching for an up-and-coming singer to perform before Sam Hunt and Carrie Underwood on Sunday, July 31st, 2016 with approximately 20,000 fans in attendance.  Before you get selected to perform on this stage you will get to pre-qualify on the Leduc Black Gold Rodeo stage and then on the ATB Financial Homegrown Stage at Big Valley Jamboree July 28 - 31, 2016.  A winner will be determined July 31st, 2016 at theATB Financial Homegrown Stage.
 
This is your chance to live out that dream!  Successful applicants will be pre-approved and then featured here at the Leduc Black Gold Rodeo to pre-qualify for the Big Valley Jamboree stage.  Isn't this a great opportunity?
 
Contestants 18 years and under are invited to showcase their singing talents! Contest winners will have further opportunities to sing at the Black Gold Rodeo, during future events in the City of Leduc and in their community.
 
How do I enter the contest?
Go to http://www.bigvalleyjamboree.com/bvj/information/contact/artist-submissions and follow the instructions on the application form and submit it today.
Contact wes.inaba@gmail.com for more information.

Contestant Performances
Friday, 4:00 p.m. - 8:00 p.m.
Saturday, 12:00 - 5:00 p.m.
Sunday, 12:00 - 4:00 p.m.