3rd Annual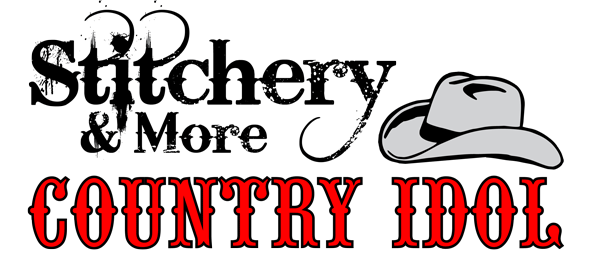 Are you a talented country singer?
Have you always dreamed of performing on stage, with thousands of fans screaming for more?
The Leduc Black Gold Country Idol competiion is your chance to live out that dream!
Contestants of all ages are invited to showcase their singing talents. Idol winners will have further opportunities to sing at the Black Gold Rodeo, during future events in the City of Leduc and in their community.
Danielle Lowe
17-year-old Danielle Lowe, a country music singer/songwriter from Edmonton, will be on hand for this year's Black Gold Idol competition as a special guest entertainer and celebrity judge. Danielle is known as a strong community contributor, supporting Ronald McDonald House, among other local charities and organizations. She has performed at the Canadian Finals Rodeo, Edmonton Oilers and Oil Kings games, Edmonton Indy and the Premier's Dinner, as well as many other prominent local events. She has also been on stage at Big Valley Jamboree and has opened for such big name performers as Michelle Wright and High Valley. Learn more about this amazing young lady at www.daniellelowe.com
How do I enter the contest?
Register for the contest before 6 p.m. on Friday at the Trade Fair.
To pre-register, please fill out a Country Idol application form and return it to the rodeo association.
No registration fee

No admission fee

Celebrity Judges

Prizes to be announced

Contestants will be assigned a performance date and time based on the number of registrants.

All contestants should be prepared with two songs.

Age categories are 12 and under; 13 - 17; 18 and over.
Contestant Performances
Friday, beginning at 6 p.m.

Saturday, beginning at 1 p.m.

Finals are on Sunday, beginning at 1 p.m.
Black Gold Country Idol Winner Prize Package
Prizes to be announced.
 
Star Performer Award
Contestant who demonstrates superb stage presence will be awarded the Black Gold Country Idol Star Performer embroidered shirt. Shirt will be ordered to meet winner's size at the end of the competition. Winner will be contacted when shirt is ready for pick up.
Rules & Regulations
All competitors must be Canadian Citizens.

Competitors are responsible for their own expenses.
The Leduc Black Gold Rodeo & Exhibition Association employees, volunteers, sponsors and their immediate family members involved with this event, as well as winners of previous editions of Black Gold Country Idol, are not eligible.
Individuals who have a recording contract with an independent, major, national or multi-national label, a management or agency contract or major market radio airplay are not eligible.
All competitors must be a solo act.
No original songs permitted. Competitors must perform a country cover song during the preliminaries and finals.  
Competitors must sing with a CD with no lead or background vocals or accompany themselves on a solo instrument. Competitors are responsible to provide their own instruments.
Props and pyrotechnics are not permitted.
All acts will be timed. Time on stage shall not exceed five (5) minutes per performance.
Registration forms must be completed and submitted to the Leduc Black Gold Rodeo & Exhibition Association on or before Friday, at 6 p.m. A registration table will be open at the Leduc Black Gold Rodeo Trade Fair.
Contestants must be prepared to perform at any of the three (3) scheduled dates and times over the three-day event, May 31 - June 2. Times TBA.
Contestants must be prepared to perform two (2) songs in the event they are requested to perform a second act.
Contestants with CD's must provide two (2) copies of the CD at the time of registration.
CD's Must be labelled with the performers name, age, song and/or any additional information pertaining to the act including instrument, stool or chair, mic requests, etc.
Judges will make their decision based on vocal ability, performance, star quality, stage presence, overall talent and marketability. The decision of the judges is final. 
The Leduc Black Gold Rodeo & Exhibition Association committee have the right to photograph, film and/or sound record performances for promotional purposes in any publications and other advertising media, without limitations.
The Leduc Black Gold Rodeo & Exhibition Association, their officers, volunteers, directors, sponsors, employees and agents are not responsible for any claims, any loss, causes of action, grievances, or damages.
The Leduc Black Gold Rodeo & Exhibition Association reserves the right to make any final decisions on all matters not covered by these rules regulations, as well as the right to change, alter and/or rearrange parts or all of these rules and regulations, including the prize package, at any time.